First, begin by clicking on the video that you want to add to your website.

Next, click on the share button below the bottom right corner of the video.

Click the embed button on the left side when the dialog box pops up.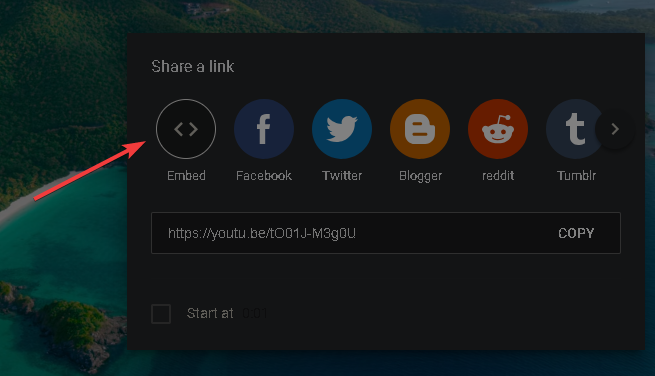 Select any options you want, and click the copy button to add the necessary code to your clipboard.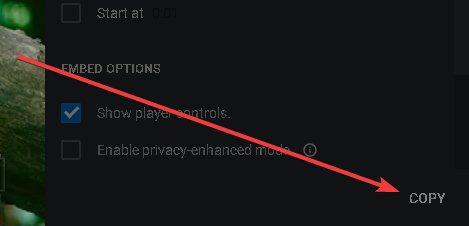 Finally, paste the code into your html file under the body section, and it will now be on your website with any settings you chose.

Results: